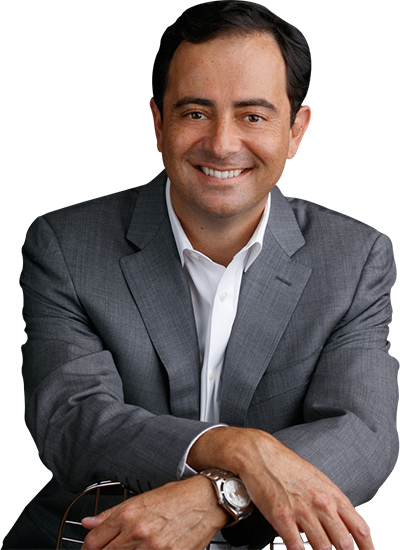 Pajman was licensed in 2003. After 7 years of practice, Pajman decided the best way to serve clients and practice law was to establish a law firm where he can represent clients with a level of focus and commitment not possible at larger firms. Now 17 years into practice, Jassim Law's focus is on creating a client centric law firm where the client's best interest is the firm's top priority.
The goal of our firm is to serve individual clients and their families, while making our communities safer. The firm has been built entirely on its success and referrals from past clients and other attorneys and garnering numerous legal victories. Pajman's clients describe him as "unfailingly honest and straightforward" and an "excellent, smart, practical, but firm attorney.
Pajman attended the University of California, Berkeley, where he earned an undergraduate degree in Economics in 2000, and received his legal education at the University of San Diego School of Law, graduating in 2003. He is also a graduate of the legendary Trial Lawyers College, a trial training program for lawyers and judges dedicated to representing injured individuals and helping them protect their rights.
Pajman is a top 10.00 Avvo-rated attorney recognized for his work and dedication to his clients and awarded an honor by the Super Lawyers in 2015, 2016, 2017, 2018, 2019 and 2020 an honor distinguishing top lawyers for their professional achievements. In 2015, Pajman was also selected as one of San Diego's Best Attorneys by the San Diego Metro magazine. This recognition is given to only 20 attorneys, selected by the magazine's panel of lawyers, judges, and other legal professionals who have knowledge of the legal community.
Pajman believes in creating safer communities and currently serves as an active member of the Consumer Attorneys of San Diego. He is also a member of the Consumer Attorneys of California, the American Association for Justice, and the San Diego, Los Angeles, and Orange county bar associations.
You are just a click away from connecting with us. To schedule a complimentary phone consultation, call us at (619) 630-2680 or use the contact form below. We also offer Zoom videoconference consultations free of charge.
Our staff looks forward to speaking with you!