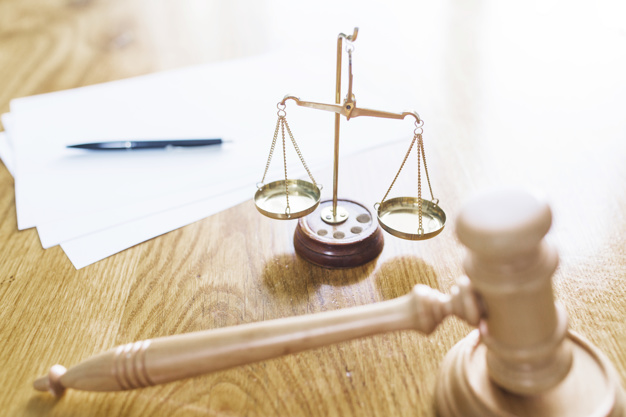 Traumatic Brain Injury ($3,000,000): This case involved a young man and his wife who had entered a Lowe's store in San Diego to purchase a pergola (gazebo) for their home. The store required the customer to disassemble the floor model on sale, which came apart and struck him in the head, causing a mild traumatic brain injury and concussion. We proved proved the store had violated its own policies, and took extreme risks with customer safety – putting profits over safety. Our work resulted in this case settling without the need for a trial.
Rear End Auto Collision ($2,000,000): Our client was rear ended by a vehicle traveling at freeways speeds. She immediately suffered neck and back injuries, along with chronic post traumatic headaches. She was ultimately diagnosed with a traumatic brain injury (TBI). As a pediatric nurse, she was not able to continue in the profession she loved. The defense frivolously claimed that our client exaggerated her injuries, her injuries were a result of a separate collision that occurred a year and a half before where she also suffered headaches, and that she will not lose future income or require future care. Our work resulted in this case settling without the need for a trial.
Employment/Racial Discrimination ($1,500,000): Our client was employed as a mechanic for a large multi-national waste company. He was persistently the victim of racial slurs, and other outrageous misconduct. Though he complained to management about the daily torment he endured, he was ignored. We fiercely fought for our client's dignity and justice, and were able to obtain $1.5 million recovery.
Commercial Landlord-Tenant ($330,000): A greedy and deceptive commercial Landlord in Orange County, CA made promises without any intention to perform them, misrepresented the square-footage of the premises, and blatantly ignored other obligations in the Lease. After thorough investigation and preparation, we obtained a $330,000 settlement for our client moments before the commencement of trial.
Construction Defect/Fraud ($266,000): Our clients were defrauded by an unlicensed residential contractor in San Diego County. After locating the Defendant in Arizona, we swiftly obtained an order from the Court to freeze and attach the Defendant/Contractor's bank accounts and other assets, and recovered our clients' hard earned money.
Car vs. Pedestrian ($250,000): An inattentive and negligent driver struck our clients while they were crossing in a cross walk, causing substantial injuries and disruption to their life. Although the driver had minimal insurance policies, we were able to recover a $250,000 settlement for our clients.
Intersection Auto Collision ($250,000): Our client was traveling through an intersection and was struck by another vehicle that violated a red light in an intersection. Liability was disputed, and the other driver falsely claimed our client was speeding through a yellow light and could not have suffered injuries. Defendant's insurance refused to offer a fair settlement, and claimed that our client's injuries were not caused by this crash. We proved that Defendant and their insurance company's position was false and frivolous, and that a jury would favor our client. In the weeks before trial, Defendant's insurance company accepted our client's full demand.
Side Impact Auto Collision ($200,000): Our client was struck by a vehicle making an unsafe turn. Although our client had pre-existing knee injuries, our investigation and persistent efforts resulted in a policy maximum $200,000 settlement.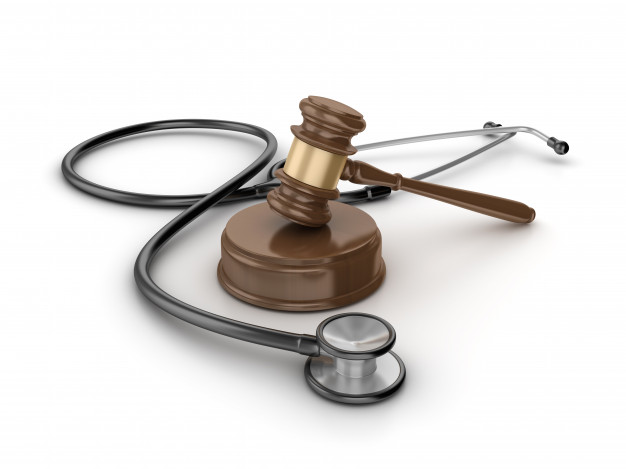 Trust Contest/Litigation ($190,000): Caretaker and biological daughter took advantage of Alzheimer's patient and defrauded 3 adult stepchildren out of their rightful inheritance. Through the use of expert witnesses and meticulous investigation of medical records, financial documents, and treating physicians, we were able to obtain a favorable settlement for our clients before trial.
Dental Malpractice ($150,000): Our client suffered a nerve injury after a routine wisdom tooth extraction. The defendants in this case argued that they were not negligent, and that our client's nerve was in an "aberrant position." Through extensive research and expert analysis, including reviewing dental and oral surgery textbooks going back to 1958, our firm was able to obtain full and fair compensation for our client.
False Arrest/Imprisonment ($150,000): Our client was mistaken for an assailant with a similar name by the San Diego Police Dept. Due to hasty and careless police work, our innocent client was arrested and jailed for several days until it was proven to the district attorney and court his arrest was in error. Because the City refused to take responsibility for the actions of its officers, we filed suit and obtained full and fair justice for our client.
Wrongful Termination/Breach of Contract ($140,000): Our client was hired as a book keeper for an auto repair facility. When she refused to engage in illegal accounting practices and protested her employer's illegal conduct, she was terminated. After aggressively litigating the case and defeating the Defendants' Motion for Summary Judgment, the Defense settled out of court in favor of our client.
Truck vs. Car Collision ($130,000): A poorly trained and negligent truck driver caused substantial back and psychological injuries to our client. Our efforts and investigation resulted in a $130,000 recovery for our client.
Dental/Orthodontic Malpractice ($120,000): Our client underwent orthodontic care for an impacted tooth. As a result of orthodontic care, and failure of the dentist/orthodontist to properly monitor and treat the patient, our client suffered irreversible root damage likely requiring future dental implants and additional orthodontic treatment. Liability in this case was intensely disputed. However, through experts, depositions, and extensive research on the appropriate standard of care we were able to prove the orthodontist violated basic safety rules intended to prevent this type of harm.

Single Vehicle Accident ($100,000 Policy Limits):
Our client was a passenger in a vehicle driven by defendant, who was driving recklessly. The defendant lost control, and collided with the center divider of the freeway, causing our client to suffer a broken collar bone and lost wages. We were able to achieve a maximum policy limits settlement of $100,000 within a few months of filing suit.
Rear End Collision – Hit and Run ($85,000): A negligent driver rear-ended our client in rush hour traffic. We recovered $85,000 for our client's injuries, even though the negligent driver fled the scene. Our investigation and work-up of the case resulted in a full recovery with our client's own insurance company.
Sexual Harassment – Employment ($75,000): Our client endured lewd and inappropriate comments from his superior for over a one year period. We were able to achieve a swift resolution through mediation.
Failure to Pay Overtime Wages/Wrongful Termination ($75,000): A large contracting company systematically failed to pay overtime wages, and finally terminated the employee after he complained about their failure to pay the required wages. This matter was resolved in favor of our client prior to trial.
Freeway Collision ($60,000): Without the need for any litigation, we successfully persuaded the other driver's insurance, and our clients' insurance company, to compensate our clients for moderate injuries.
Construction Fraud/Unlicensed Contractor ($40,000): Our clients contracted with an unlicensed contractor to remodel their family residence. The contractor failed to properly remodel the home, and abandoned the property. Our firm successfully froze and attached the unlicensed contractor's assets, and obtained an immediate settlement in favor of our clients for the full amount paid to the contractor.
Auto vs. Bicycle Accident ($25,000): Our client was hit by an elderly woman while riding her bicycle, and suffered moderate injuries. Our firm was able to resolve the matter swiftly, and without the need for litigation, in favor of our client.
Rear End Collision ($25,000): Our client was rear-ended in a busy intersection, suffering soft tissue injuries. Though the injuries were fully resolved, and our client required only chiropractic care, our office was able to obtain a $25,000 settlement.