COVID-19 UPDATE: Our office is dedicated to justice for our clients. We remain FULLY OPERATIONAL during the COVID-19 crisis. WE OFFER FREE ZOOM, or FACETIME VIDEO CONSULTS as well as TELEPHONE CONSULTS. CALL NOW.

Millions
Recovered

Making Our Communities Safer

Client-Centric
Services

No Fee Unless
We Win

24/7 availability
and support
About Jassim Law Trial Attorneys
JASSIM LAW was founded by attorney Pajman Jassim, as a law firm focusing on personal injury, employment litigation and trial practice. We only represent people – we do not represent insurance companies, corporations, or government entities.
We do not work on volume – which means we are also selective about the cases we accept. You deserve an attorney that is the right fit for you and your family. The result is once we have accepted representation, we are prepared to go all the way… with your best interests always our top priority.
We have successfully tried, arbitrated, mediated, and settled many significant cases throughout California. Our work throughout California has helped countless individuals and their families recover for the harms and losses they have suffered because of the wrongdoing, negligence, or intentional conduct of others.
We believe the best opportunity at obtaining full justice (one that is in the client's best interest and represents full value for their harms and losses) only comes when your attorney is prepared and willing to try the case to victory, and has the resources to take on an insurance company, corporate, or government defendant. We are always prepared to fight on our client's behalf – all the way through trial.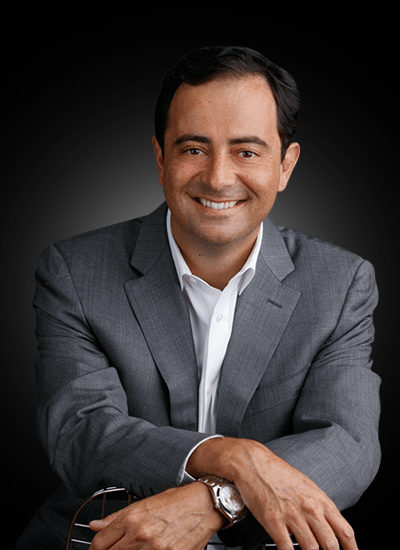 Explore our page to learn more, hear directly from our past clients and see our past results. Give us a call and we will take it from there.
JASSIM LAW trial attorneys Pajman Jassim and Parisima Jassim along with their team handle all claims of personal injury, wrongful death, sexual assault and civil right violations. It takes specialized knowledge, courage, skill, and determination to obtain Full Justice. Clients choose Jassim Law because of the firm's reputation, results, personal care and attention to details. 

Fewer Cases. Better Results.
Retail Box Store Negligence
Commercial Trucking Collision 
Motorcycle Collision Resulting In Personal Injury
Disputed Liability Auto Collision
Disputed   Rear End Motor Vehicle Collision
Youth Sports Concussion, Closed Head Injury
Civil Rights Violations and Race Based Employment Discrimination 
Liability Against School For Causing Injury To A Student
Illegal & Unfair Practices By Nation's Largest Bank
Pedestrian Trip and Fall Injury
Disputed Taxi Motor Vehicle Collision
Neck Injury  Motor Vehicle Collision
Personal Injury
Wrongful Death
Automobile and Motorcycle Collisions
Pedestrian and Bicycle Injuries
Slip & Fall, Trip & Fall Injuries
Dangerous and Defective Property Injuries
UBER, LYFT, and Rideshare Injuries 
Amazon and other Product Defect Injuries
Trucking and Commercial Vehicle Accidents
Airline, Train, Bus, Shuttle and other Mass Transit & Common Carrier Injuries
School and Youth Sports Injuries
Childhood Sexual Assault Injuries
Boating, Maritime and Water Sports Injuries
Catastrophic and Serious Injuries
Construction Injuries
Worker's Compensation Injuries
Assault & Battery Injuries
Concussion, Head and Brain Injuries
Burn Injuries
Spinal Cord Injuries
Orthopedic Injuries
Amputation Injuries
Dangerous Public Property Injuries
Government Entity Liability
Products Liability
Premises Liability
Landlord Negligence
Dangerous Property Injuries
Employment Law
Civil Rights Violations, Excessive Force, Wrongful Arrest/False Arrest
Defamation, Slander, Libel Injuries
 Sexual Assault Injuries
School District Liability and Negligence
We can tell you about our Firm, but we think our Clients' say it best!
Not everyone is a great attorney. You have great, good, ok and poor attorneys. I have seen attorneys who don't have a clue. I have enough experience that I know a poor one when I see it. Mr. Jassim is a caring attorney who will not rush you into making a quick decision. He will take the time to keep you up to date and informed. He is the aggressive type of attorney that I needed for my specific case. I've had other attorneys in the past so I do have some experience in dealing with attorneys. Pajman is a great attorney and I would recommend him to anyone.
My case was a difficult one. There were a lot of legal hoops we had to jump through but Parisima was aggressive and was able to obtain the full amount that we asked for in a short time. An auto accident can be a scary, tragic situation but Parisima was sympathetic and provided peace of mind during a stressful time. I would recommend her to anyone dealing with an auto insurance claim, no matter how difficult the situation.
I am excited to write a positive review for Pajman Jassim. My specific incident never made it to court but he spent endless hours consulting with me on the telephone. I would make an appointment and he was always available within a day or two. He was very professional and provided answers and helpful, honest feedback for me constantly. I actually learned a lot about the legal system as he consulted with me. I would highly recommend this lawyer.
It isn't everyday you run into people that care. That truly care. People that have a vested interest in you. Ms. Parisima is truly an advocate that will patiently and professionally fight for you, regardless of what you are going through. I am blessed to have come across her desk and I am truly looking forward utilizing my settlement to recover some of that lost time. Thank you so much for your consistent hard work and may you be blessed Ms. Roshanzamir with continued success in your business.
Pajman is an amazing individual and takes everything into aspect and fights for what you deserve. He worked with me knowing my situation and did lots of research to make sure we came at the opposing side hard. I would highly recommend Pajman to anyone.
Thank you once again Parisima!
You are a SHEPARD to this entire case. Your work was strong, fast, and completely caring. You made feel confidence and the outcome was, as always, on time. Parisima is amazing. Thank you once again.