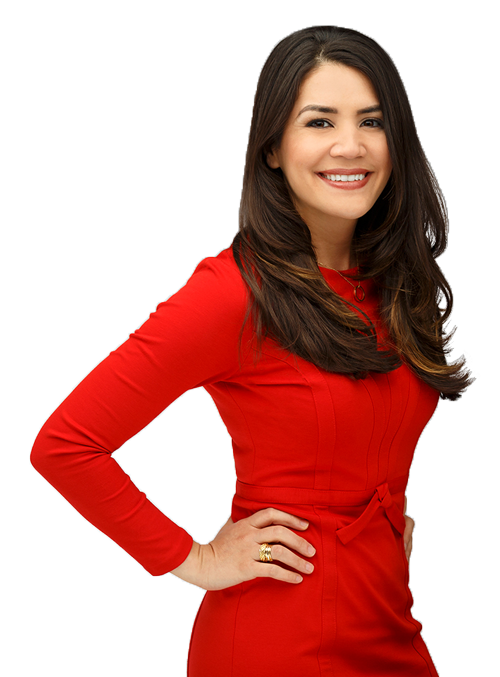 Recognized among the Top 40 lawyers under 40 by the National Trial Lawyers and awarded Best of the Bar by the San Diego Business Journal, Parisima is a trial advocate with a keen dedication for representation of individuals and families against insurance companies, big corporations and government institutions.  Parisima is a graduate of the legendary Gerry Spence's Trial Lawyers College with specialty in personal injury, serious injury litigation, wrongful death, and trial practice. She has represented hundreds of families who have faced a wrong and through her tireless work and passion she has recovered over $35,000,000 million in money damages to help support individuals and families who have been harmed. 
Parisima is a Summa Cum Laude graduate of San Diego State University with a B.A. in Economics, and Cum Laude graduate of California Western School of Law. She is admitted to practice law in all California State Courts, United States District Court for the Southern District of California, and the United Stated District Court of the Eastern District of Idaho. 

Prior to joining Jassim Law, Parisima was the principal and founding member of Roshanzamir Law (RLF). In 2020, Parisima joined forces with Jassim Law as a trial lawyer where the firm prioritizes the clients' interests with a level of focus and commitment not possible at larger firms. Parisima also enjoys the firm's dedication toward building safer communities and community support.   
Parisima is a frequent speaker for various organizations. Her legal scholarly work has also been published in various legal journals throughout San Diego and California. Her dedication to justice has earned Parisima a recognition from the National Trial Lawyers, a recognition given to a few based on their superior qualifications, trial results and leadership in their respective state. She has also been recognized by Lawyers of Distinction for her "Excellence in the Practice of Law."
Jassim Law's history has been built entirely on its success and referrals from past clients and other attorneys. Because it takes specialized knowledge, courage, skill, and determination for an attorney to get full justice and full compensation for an injured person and their families against insurance companies, large corporations and government entities. 
Parisima currently serves as an executive board member for the Consumer Attorneys of California, and an active member of Lawyers Club of San Diego, Consumer Attorneys of San Diego and the American Association for Justice. 
You are just a click away from connecting with us. To schedule a complimentary phone consultation, call us at (619) 630-2680 or use the contact form below. We also offer Zoom videoconference consultations free of charge.
We Look forward to speaking with you!